Well, today is Amtrak's 40th anniversary, believe it or not. You might think that I'm the type of person to spend a day like today someplace where I'd be likely to find an Amtrak train to take pictures of. And you'd be right: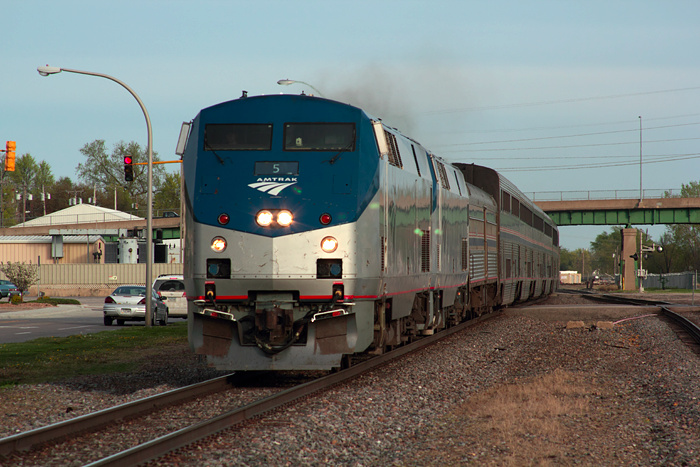 Here's the California Zephyr, Train No. 5, being led, appropriately enough, by P42 No. 5. Arriving in Ottumwa, IA, the train was on time today, 40 years after the first Amtrak train rolled into this station. In fact, it was a little early, but as OTM is a crew change and schedule padding stop, that's not unexpected. The Zephyr ended up sitting for about ten minutes, which left time for some additional photos.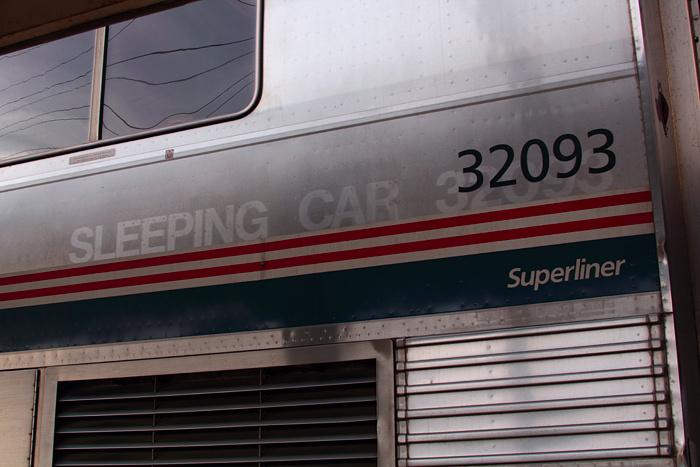 Some of Amtrak's history can be seen right here- a change of color schemes meant that lettering was removed and new lettering put in its place. But even after being stripped to bare metal and numbered in Frutiger, 32093's old Helvetica lettering makes itself known by the way it protected the stainless steel underneath from abrasion. The difference in texture and reflectivity can persist for years- I recall seeing a Heritage dining car that still had the faint traces of "NEW YORK CENTRAL" on its letterboard in 2004 or so, more than 30 years after the car went to Amtrak, and probably longer still since it carried NYC lettering.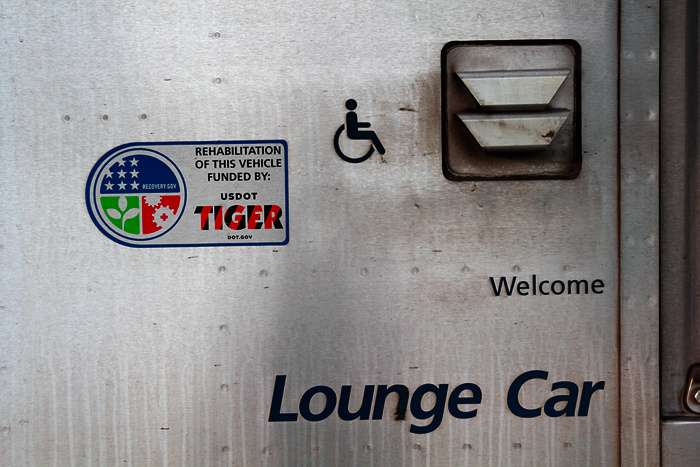 Meanwhile, more recent history- stimulus money brought this Superliner II lounge car back into service. Elsewhere, it too was showing ghosts of its previous color scheme.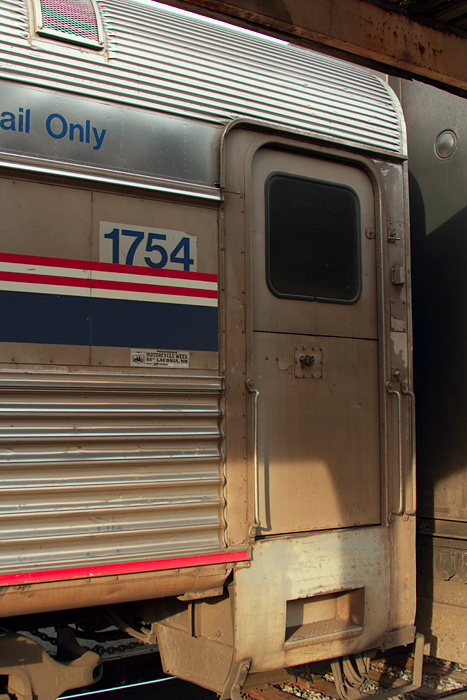 More history- this 1700-series baggage car was a coach once, long ago, and still retains its vestibule, though the drop step has been removed. It also still retains the older color scheme, Phase IV as most call it, it received after having been rebuilt.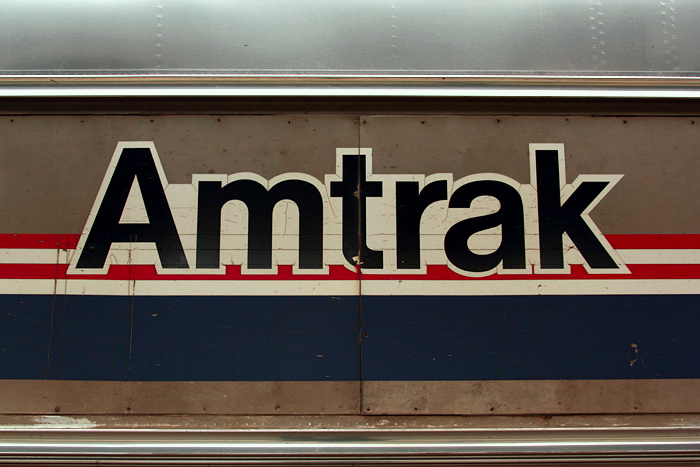 Amtrak used Helvetica in its branding throughout its first three decades, but the particular version you see here, black with a white border, was introduced with the Phase III scheme in 1979. Many cars in Phase IV received it as well, probably due to a substantial stock of these decals remaining in Amtrak's paint shops during the transition to Phase IV, which took place in the mid 1990s.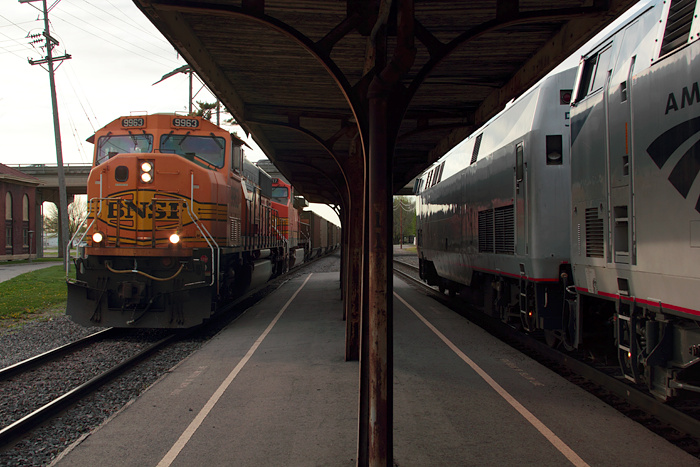 Meanwhile, a BNSF freight, led by SD70MAC 9963, rolls east with tens of thousands of tons of coal.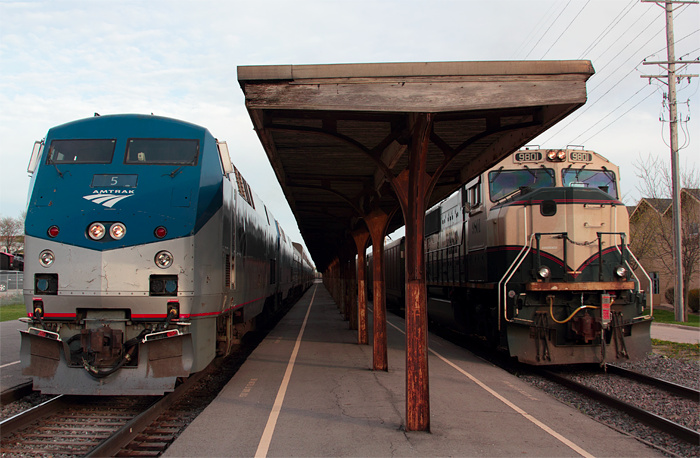 Some history here too- to this day, the trailing unit, SD70MAC 9801, wears Burlington Northern's executive scheme from the early '90s, but it's been relettered for BNSF. You can still see the silhouette of the original BN logo on the nose.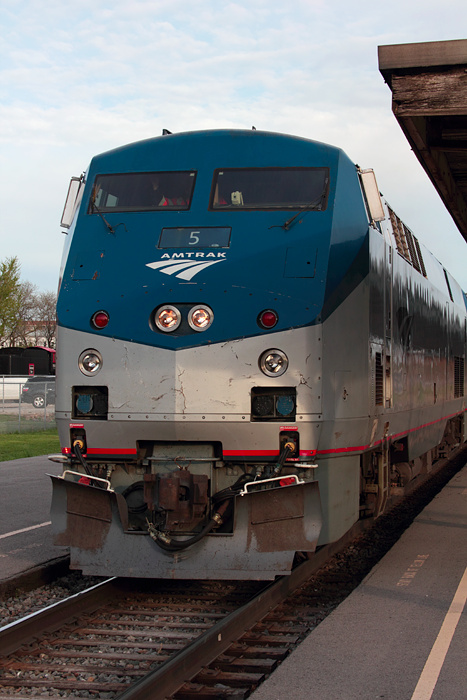 The fresh crew has boarded No. 5 by now, and the engineer waves as he gets his personal gear stowed before departure.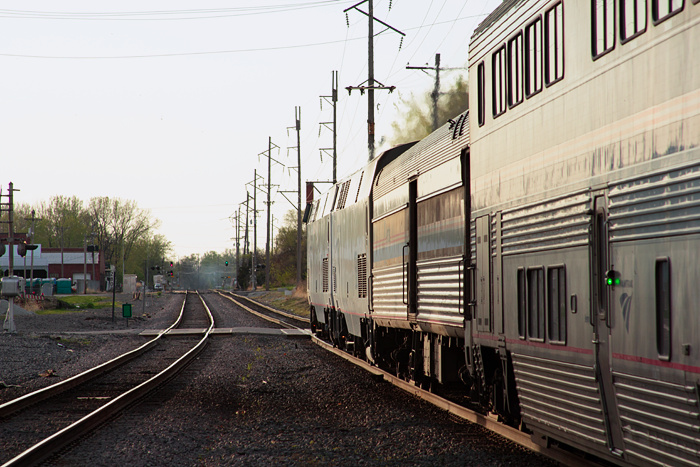 With green signals ahead, No. 5 leads... No. 5... out of Ottumwa. Osceola will be the next stop, in about an hour and fifteen minutes.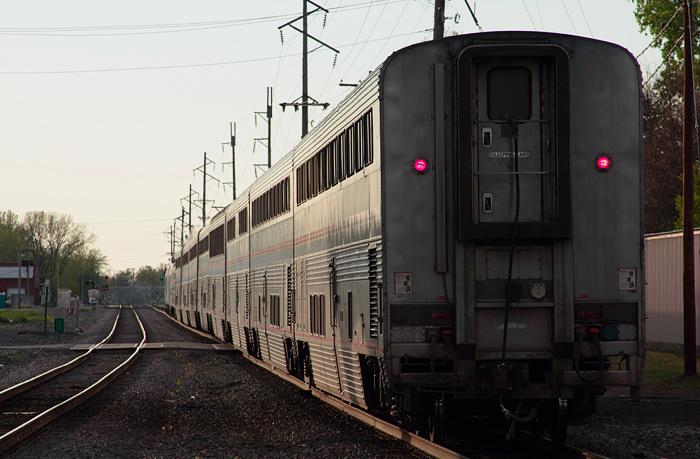 Clear of the station, Amtrak's California Zephyr accelerates, rolling toward California- and into the next 40 years.